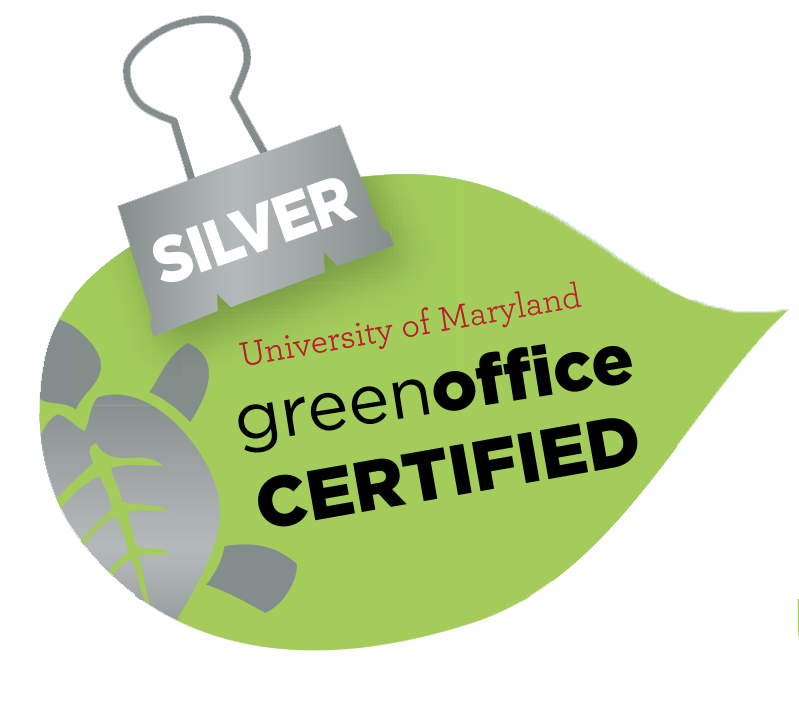 The office of Off-Campus Housing Services is dedicated to the promotion of sustainability to our staff, as well as the off campus students at the University of Maryland. Since joining the Green Office Initiative, OCH has achieved the Bronze-level and is actively working towards completing the Silver Checklist. As a whole, our office has become greener by purchasing recycled office products, going paperless during staff meetings, introducing plants into our office space as well as just being more conscientious of the carbon footprint we leave behind.

In working toward achieving the Silver-level, our office has become more involved in promoting sustainability by having our Graduate Coordinator participate on our department's sustainability committee, by raffling Off-Campus Housing Services reusable bags packed with a variety of green cleaning products to our fair attendees, as well as providing our customers with an educational handout informing students on how to live sustainably off campus. Overall, our office has made great strides towards not only becoming greener, but in educating our off campus students on the importance of being green!
Learn more at the UMD Green Office Program website.